This post is also available in:
English (Engelska)

Svenska
Gå för Gud!
Join a global movement, full of young people
driven by a passion to know God and make Him known.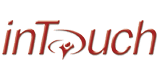 inTouch Camps:
Features a daily programme starting each morning with worship, followed by teaching from YWAM speakers. On most camps a parallel Children's Programme is run. After a delicious lunch, there's time to relax, have fun and explore the local attractions. An informal programme takes place in the evenings.
inTouch Camps are completely bi-lingual: English plus Swedish
Zoom Zoom Zoom...
Senaste åren har vi haft begränsat rörelse och chans att möte i skolor, Gudstjänster osv.
Ser vi det som en hotbild eller möjlighet?
Kyrkorna och YWAM träningsplatser blir tömma, men – med senaste teknik, kamerorna, Zoom, MS Teams, YouTube, Facebook osv, kan vi har kontinuell kontakt med vänner. Men det har också gett oss ny tillfälle att når ut till platser som vi kanske skulle inte har varit i person.
Genesis
The UofN Genesis Centre is now hosted by YWAM Dalarna.
We have been using interactive videoconference technologies since 1995, bringing classrooms and people together as if they were in the same room.
Technology changes and the Genesis Centre is researching new ideas, tools and technologies to serve the Mission, the University and the church, helping us to keep connected and in touch with one another.
Launching waves of missionaries into the world since 1960.