Gå för Gud!
Join a global movement, full of young people
driven by a passion to know God and make Him known.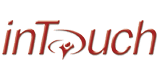 inTouch Camps:
Läger:
10-16 juli 2022… inTouch är tillbaka på YWAM Restenäs i Ljungskile!
Varje dag inleds med lovsång och bön, följt av undervisning av en välkänd YWAM-talare. På de flesta inTouch-läger ordnas det parallellt samlingar för barnen. Efter en god lunch kan man njuta av sommaren på olika sätt; vila, bada, besöka lokala turistmål… På kvällarna kan man delta i olika informella samlingar. InTouch-läger hålls på svenska och engelska.
Zoom Zoom Zoom...
De senaste åren har vi varit begränsade i hur och var och hur många vi kan mötas.. Ser vi det som en hotbild eller som en möjlighet?
Kyrkorna och YWAMs träningscenter har varit tomma, mne med med den senaste tekniken, kamerorna, Zoom, MS Teams, YouTube, Facebook osv, kan vi ha kontinuerlig kontakt med vänner. Det har också gett oss nya möjligheter att nå ut till platser dit vi kanske inte själva skulle ha kunnat komma.
Genesis
The UofN Genesis Centre is now hosted by YWAM Dalarna.
We have been using interactive videoconference technologies since 1995, bringing classrooms and people together as if they were in the same room.
Technology changes and the Genesis Centre is researching new ideas, tools and technologies to serve the Mission, the University and the church, helping us to keep connected and in touch with one another.
Launching waves of missionaries into the world since 1960.